Orbit Lattices Class Set
70.58 each
Learn about crystals and lattices with this molecular model kit.
Contents: 380 atoms, 370 bonds, 1 activity booklet

Add to favourites | View Favourites
The Orbit Lattices Class Set comes in a compartmentalised box containing a large quantity of atoms for multi-group activities.
This comprehensive molecular model kit is suitable for Advanced and University levels of education.
With this set you will be able to build models of diamond, graphite, the metals (iron, copper, magnesium), sodium chloride, caesium chloride, zinc blende, wurzite, rutile, ice and layered structures.

The Orbit Lattices Class Set contains 380 atoms, 370 bonds and a 36-page booklet which covers the above structures.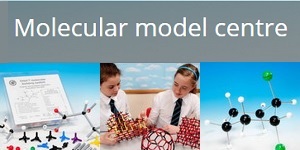 Not sure which set to choose?