Kite Projects for Design & Technology (Book)
11.97 each (no VAT)
All you need to know on how to make a kite and get it to fly.
Add to favourites | View Favourites
Kites can provide a course of work that will involve research, drawing, model making skills, followed by detailed design, manufacture and evaluation. The raw materials are relatively inexpensive. Within any course:
. The complexity of the research and design input can be varied to match pupil ability.
. The need to "pay attention to detail" is of paramount importance
. Scope is available for the "artistic" and "practical" pupil
. The success of the enterprise can be measured not only on the written course work but also on the ability of the pupil to get the kite to fly.
There is scope for prompting student awareness of the physical characteristics of different materials and their suitability in different parts of the kite; e.g. a spar could be : flexible or rigid: light or heavy: brittle or have high impact strength: cheap or expensive.
Wood, plastic, fibreglass, metal alloys or carbon fibre are all good spar materials; yet in a kite designed to a particular specification only one will be the best material. Contents include:- Four projects for making kites and Five appendices on:- Parts of a kite and what they do, Kite making materials, Practical ways of testing kite making material, Five additional kite designs, Eight pages of tips on kite flying and construction. All you would ever need to know on how to make a kite and get it to fly.
Customer reviews shown below. Leave a review
Product quality:


Service and delivery:


Age of user: 18+

Kite Projects for Design & Technology (Book)

Submitted by: Tom S (15/05/2020)

I received very helpful advice and prompt delivery of some excellent components. Thank you, I have already recommended you.

Response from Cochranes: Thank you very much! Cochranes of Oxford

Verified purchase

---

Blog posting: Kites
Where two strings have led us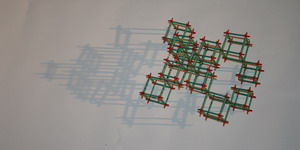 STEM kits and projects
From early years to university outreach - inspire the next generation