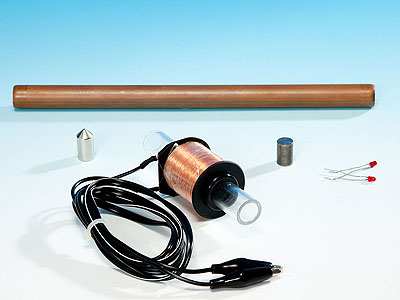 Demonstrate magnetic induction, Lenz's law and eddy currents the easy way with these carefully designed components.
£30.40 each
Product Code: 1271
To submit your own images go to our upload page. Click on a thumbnail to enlarge.
Stay Informed: Sign up to our newsletters here to stay informed of new products, teaching ideas and offers. Itís quick and easy and we won't pass your details on.