This kit contains:

1) A transverse wave machine - 80 arms spaced on nylon line with detachable weights. This provides an example of transverse wave propagation in which movements of the rods create the waves. It is visually attractive and easy to use.
The machine demonstrates the superimposition of waves, amplitude and decay, stationary waves, nodes and harmonics, reflection, transmission and solitons. The waves are actuated by hand.

2) A teacher's book which describes the experiments and gives detailed quantitative analysis.

Suitable from Key Stage 3 to university levels of education.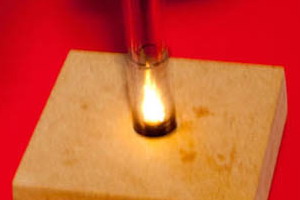 Video
See the Hyman fire piston in action