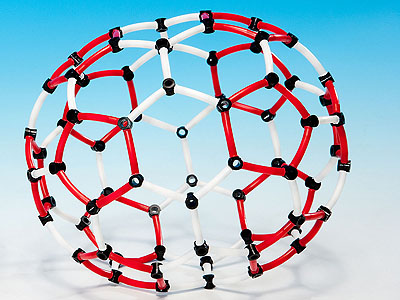 100 Buckyball kits! Use with Prof Sir Harry Kroto's lecture material - available free.
£292.00 Each pack
Product Code: 0281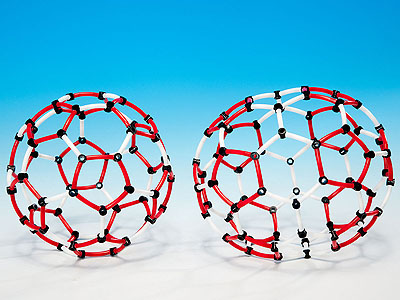 Build and compare the structure of C60 and C70 fullerenes.
£12.60 - £43.43 each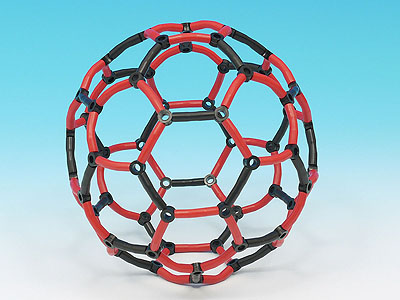 Study the carbon-carbon bonding in this Carbon 60 Buckminsterfullerene
£7.61 - £25.12 each
To submit your own images go to our upload page. Click on a thumbnail to enlarge.
Stay Informed: Sign up to our newsletters here to stay informed of new products, teaching ideas and offers. Itís quick and easy and we won't pass your details on.