Sign up for our email newsletter for details of special offers, product updates, teachers' tips and our latest news.
Register here - we won't pass your details on...


Welcome to Cochranes of Oxford

Educational models and specialist kites

Browse our product zones for:

high quality, affordable kits and models for
primary, secondary and university education
teacher resources and tools
original kite designs for fun and specialist uses

| | | | | |
| --- | --- | --- | --- | --- |
| Educational products ranging from molecular models to models of the universe. Our products are designed to inspire and educate all ages. | | Cochranes have been supplying quality kites and lines for over 35 years. All kites are made in England and come in a variety of designs. | | A range of silent, effective and affordable birdscaring kites. Up to 25 acres can be protected with just one birdscaring kite. |
Secure Online Ordering


Shop online for easy and secure UK and international orders. We offer a quick despatch and 100% satisfaction guarantee. Distribution enquires are welcomed. Please contact us directly if you require customisation of any of our products to meet your specific requirements.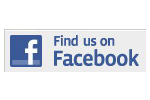 Like our page!
Visit our new Facebook page and share your pictures and learning resources.
More info...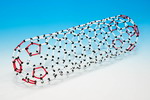 New! Carbon nanotube model kit
Make a graphene sheet, three types of nanotube and a C60 buckyball with this new kit.
More info...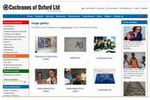 Share your product images
Upload your photos of our products in action to our new gallery page
More info...