Sign up for our email newsletter for details of special offers, product updates, teachers' tips and our latest news.
Register here - we won't pass your details on...


0045 set contents
Contents of Orbit sets


Orbit Foundation Set
Product Code: 0045
1 Review | Submit a review | Add to favourites | Tell a friend
Make simple models to understand chemical structures including:
- hydrocarbons: alkanes, alkenes, alkynes, benzene
- ring structures: benzene, cyclohexane
- alcohols, esters, amines and chlorides
- simple inorganic molecules - study the fundamentals of molecular shape
- the basic molecules of life - sugars, amino acids, glycerol and fatty acids
Study isomerism and optical isomerism.

For a student's self-directed work.
65 atoms, 90 bonds, model building instructions
| | | |
| --- | --- | --- |
| Related items: | | |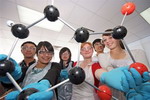 Ideas for outreach activities
Stuck for inspiration for your next outreach activity? Help is at hand!
More info...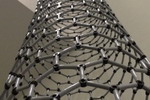 8m long carbon nanotube
Can anyone beat the length of this amazing construction by the University of Cambridge
More info...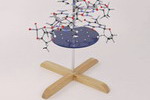 New stand for DNA Proview model
Show off our Proview DNA Model with this elegant display stand.
More info...