Sign up for our email newsletter for details of special offers, product updates, teachers' tips and our latest news.
Register here - we won't pass your details on...


0045 set contents
Contents of Orbit sets


Orbit Foundation Set
Product Code: 0045
1 Review | Submit a review | Add to favourites | Tell a friend
Make simple models to understand chemical structures including:
- hydrocarbons: alkanes, alkenes, alkynes, benzene
- ring structures: benzene, cyclohexane
- alcohols, esters, amines and chlorides
- simple inorganic molecules - study the fundamentals of molecular shape
- the basic molecules of life - sugars, amino acids, glycerol and fatty acids
Study isomerism and optical isomerism.

For a student's self-directed work.
65 atoms, 90 bonds, model building instructions
| | | |
| --- | --- | --- |
| Related items: | | |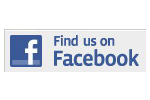 Like our page!
Visit our new Facebook page and share your pictures and learning resources.
More info...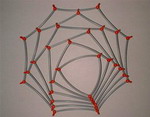 Get creative with maths
Pre-packed starter kit for Maths and Art projects
More info...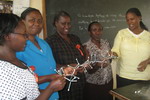 Teaching in Uganda
Some great pictures of our models in action in Africa
More info...