Sign up for our email newsletter for details of special offers, product updates, teachers' tips and our latest news.
Register here - we won't pass your details on...


Stand for Orbit Proview DNA Model
Product Code: 3978
0 Reviews | Submit a review | Add to favourites | Tell a friend
A purpose-built display stand for the 0125 Orbit Proview DNA model with a wooden base and metal central support. The stand comes supplied in three sections for easy self-assembly and provides an elegant solution for displaying the completed model.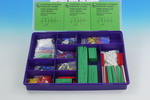 New storage boxes for group sets
Sturdy plastic storage solutions to last as long as our sets
More info...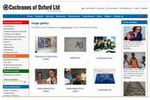 Share your product images
Upload your photos of our products in action to our new gallery page
More info...