Sign up for our email newsletter for details of special offers, product updates, teachers' tips and our latest news.
Register here - we won't pass your details on...


Contents of Orbit Large and Class sets


Orbit Large Set
Product Code: 0041
0 Reviews | Submit a review | Add to favourites | Tell a friend
Includes all the pieces in the system and is capable of making models of organic and inorganic molecules, extended lattices, proteins and other tertiary structures. All the workbooks which cover basic structures, organic and inorganic chemistry, lattices and biochemistry are included in the set.
1260 atoms, 1000 bonds, 4 booklets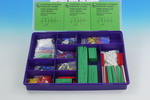 New storage boxes for group sets
Sturdy plastic storage solutions to last as long as our sets
More info...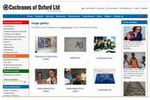 Share your product images
Upload your photos of our products in action to our new gallery page
More info...